Homeowners Cheryl and John had a poorly lit hallway in their 1930s Lincolnshire cottage due to there being just one pendant light fitting available at the entrance.
They called on their local wholesaler to help realise their lighting ideal for the space. The wholesaler relied on Lampfix for guidance on products to use and fixing methods to complete the project.

Read on to learn about the experience from the end user's perspective - in their own words - from the initial challenge through to project completion.

"We wanted something unique, creative and interesting to increase the light levels in the entrance of our house. 

We were reticent to lift the carpets and dig up the bathroom floor.  I remembered a pair of vintage wooden skis that I'd fallen in love with on a holiday in Switzerland and my idea started to take shape - that we'd transform them into a vintage light fitting using braided cable and vintage light bulbs."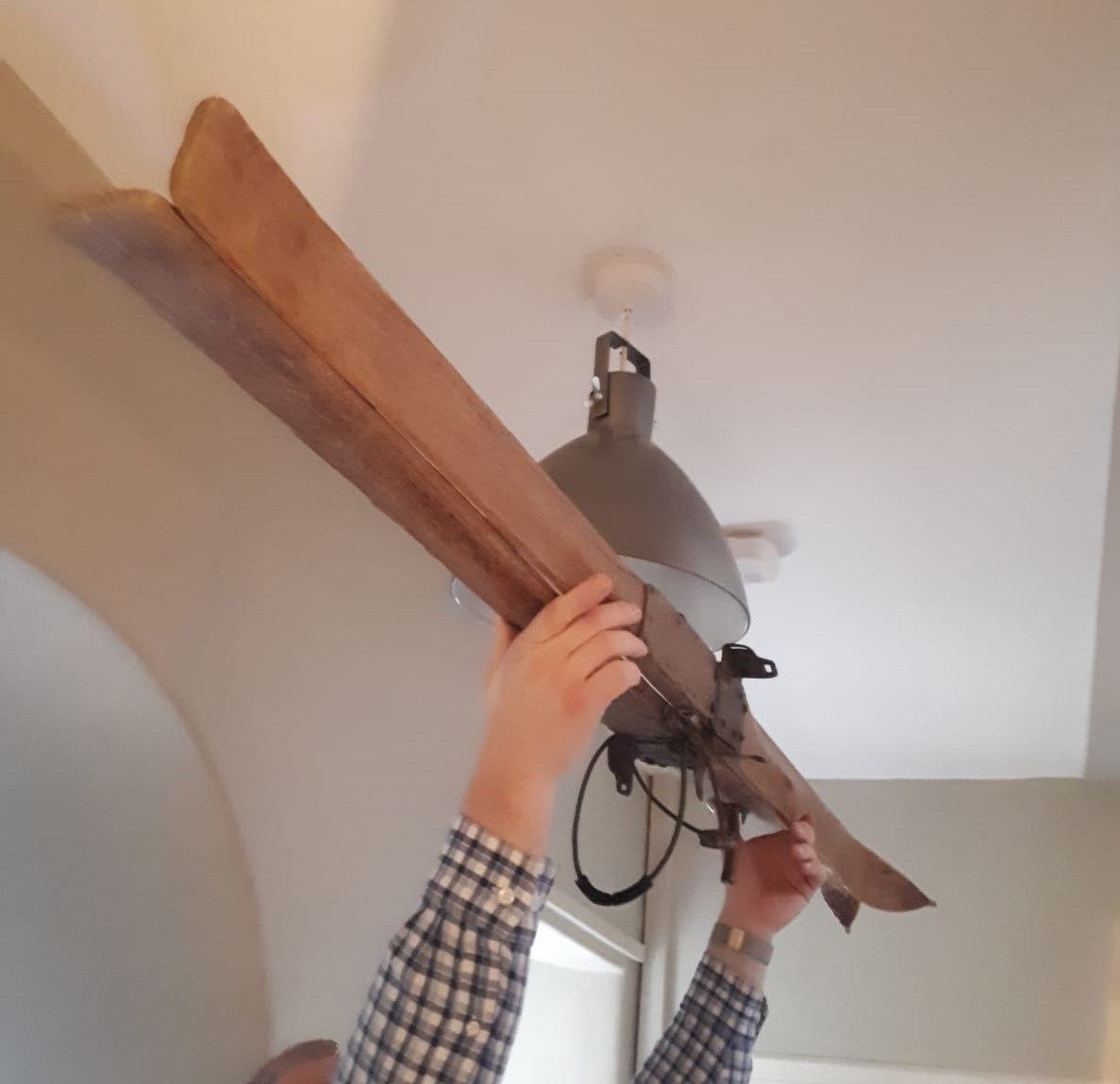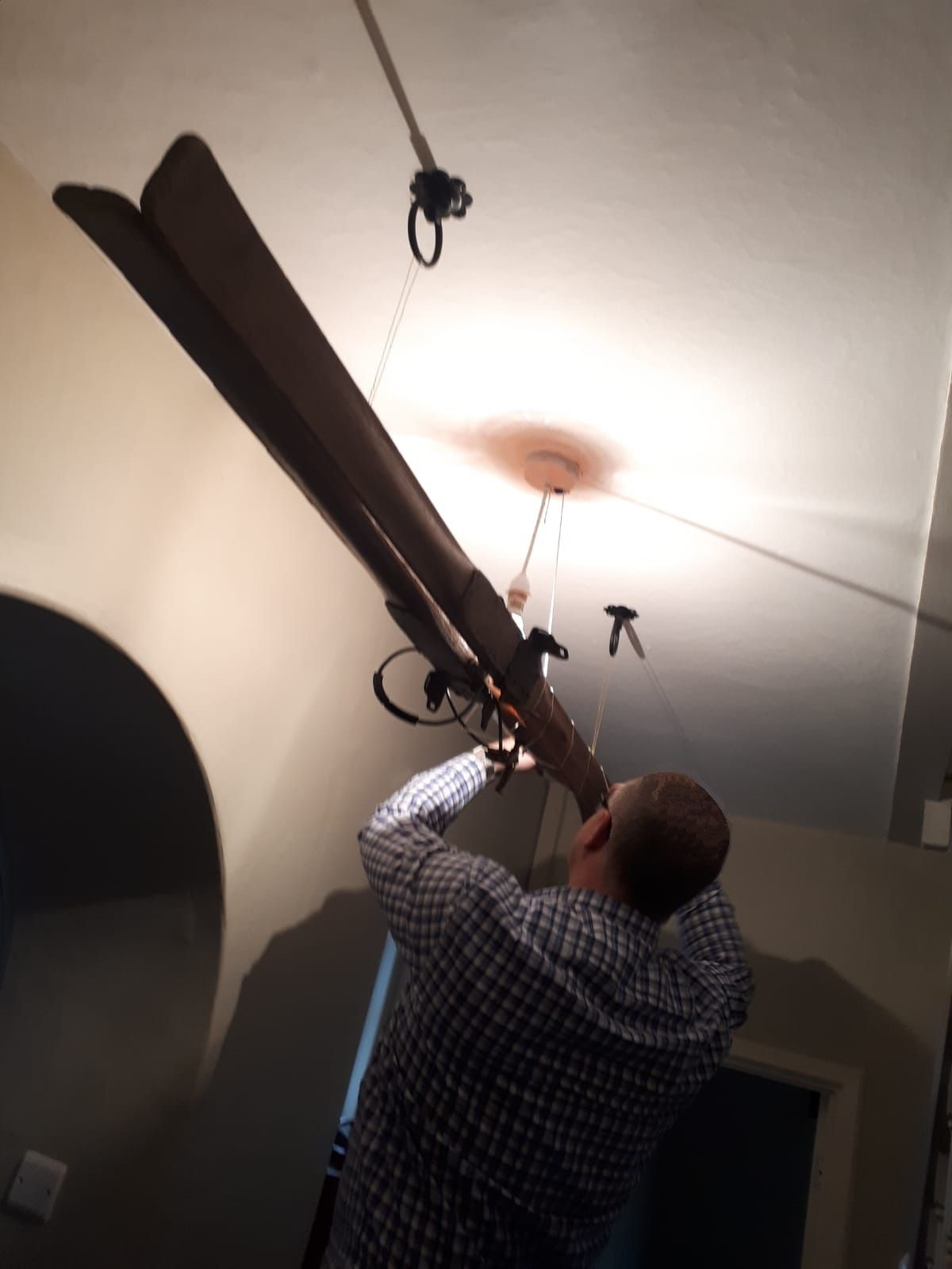 So we sent an email to our local electrical wholesaler explaining the challenge and outlining our idea and attaching a couple of photos.
They then responded with a quotation for parts needed and some simple instructions on how to proceed. It sounded good so we went ahead!
We began by turning the skis and their sticks into a bundle using string as a temporary measure.
Once we'd established the height we wanted it to be, we used string to suspend it from cast iron loops fixed to the ceiling.
We then taped one end of a separate string to the existing ceiling rose and draped it down and around the skis to how we visualised the braided cable to be arranged.

In doing this we were able to specify the exact lengths of chain and cables required for each drop.
This extra effort using string saved us the cost of the electrician spending hours assembling and wiring up the 5 pendants on site. We were able to give our wholesaler the exact cable and chain lengths to enable them to make the multi-drop pendant at their workshop.

When the goods arrived, all the electrician had to do was to connect the new central multi-outlet rose - replacing the existing rose. We draped the braided cables around the skis accordingly and fitted the chain in place.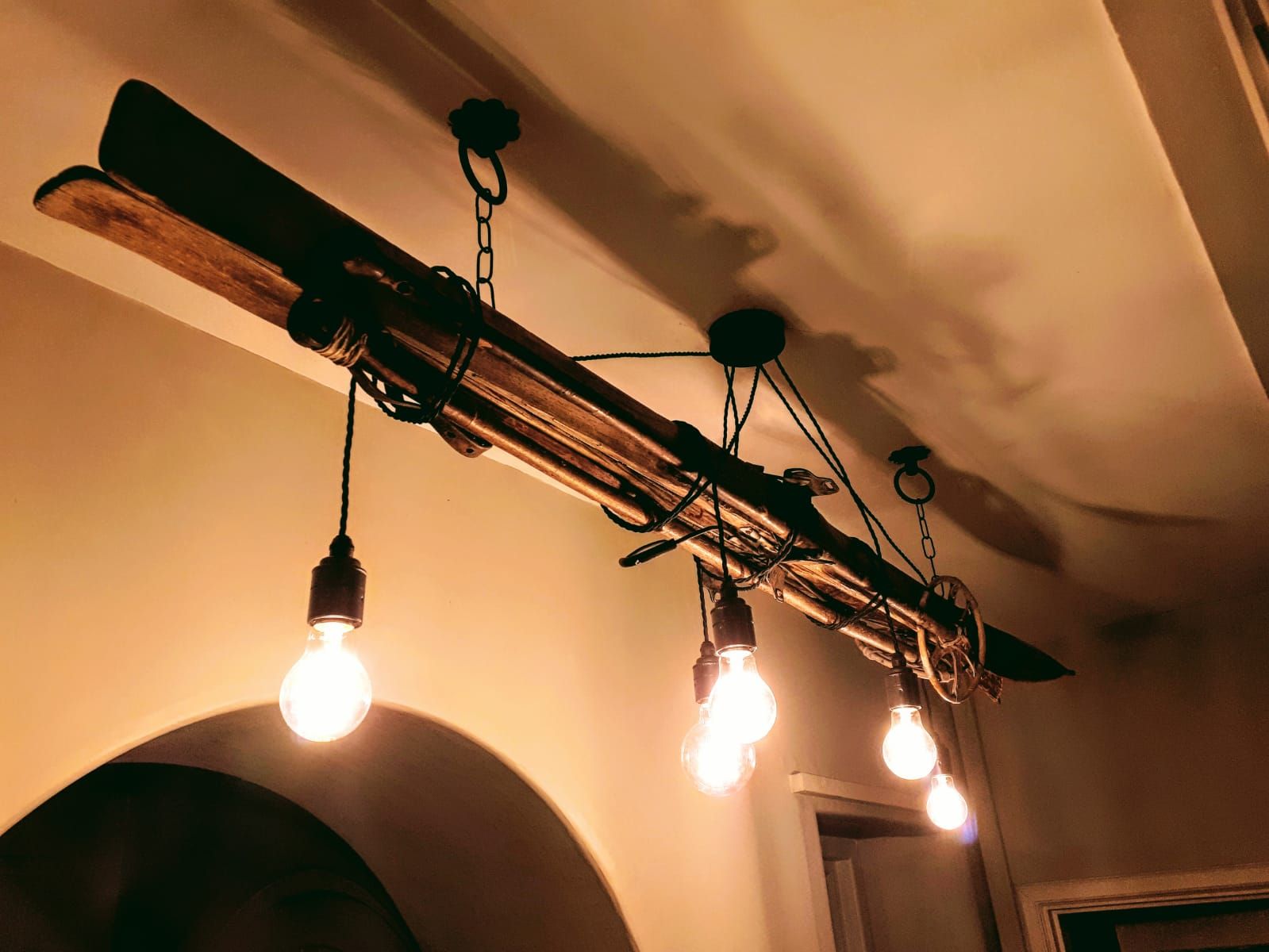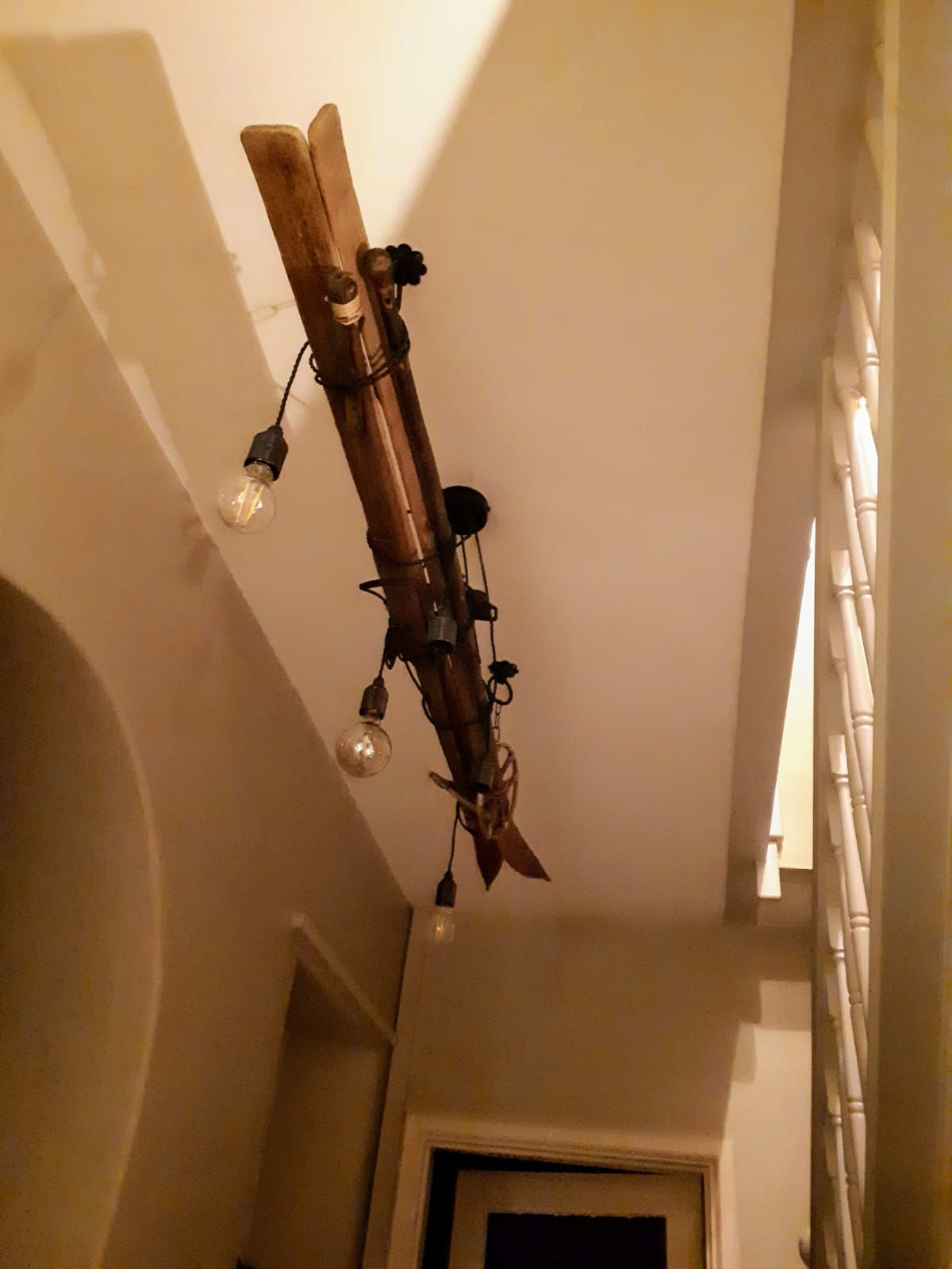 We are really pleased with the finished result.

Not only has it fixed the initial problem by brightening up our hallway, it looks great and in keeping with our house and keeps memories of good times alive!

We would have struggled to achieve this without the help of our wholesaler.

This is a great example of how wholesaler customers are supported by Lampfix to reach their clients objectives.

Getting advice quickly on which products to use and how to use them is key to a lighting projects success.
Delight your customers
Contact us today to solve your customers lighting challenge