Introducing Sanique


Lampfix has become Sanique's distributor of Protective Screens and Sanitising equipment to the Electrical Wholesale sector.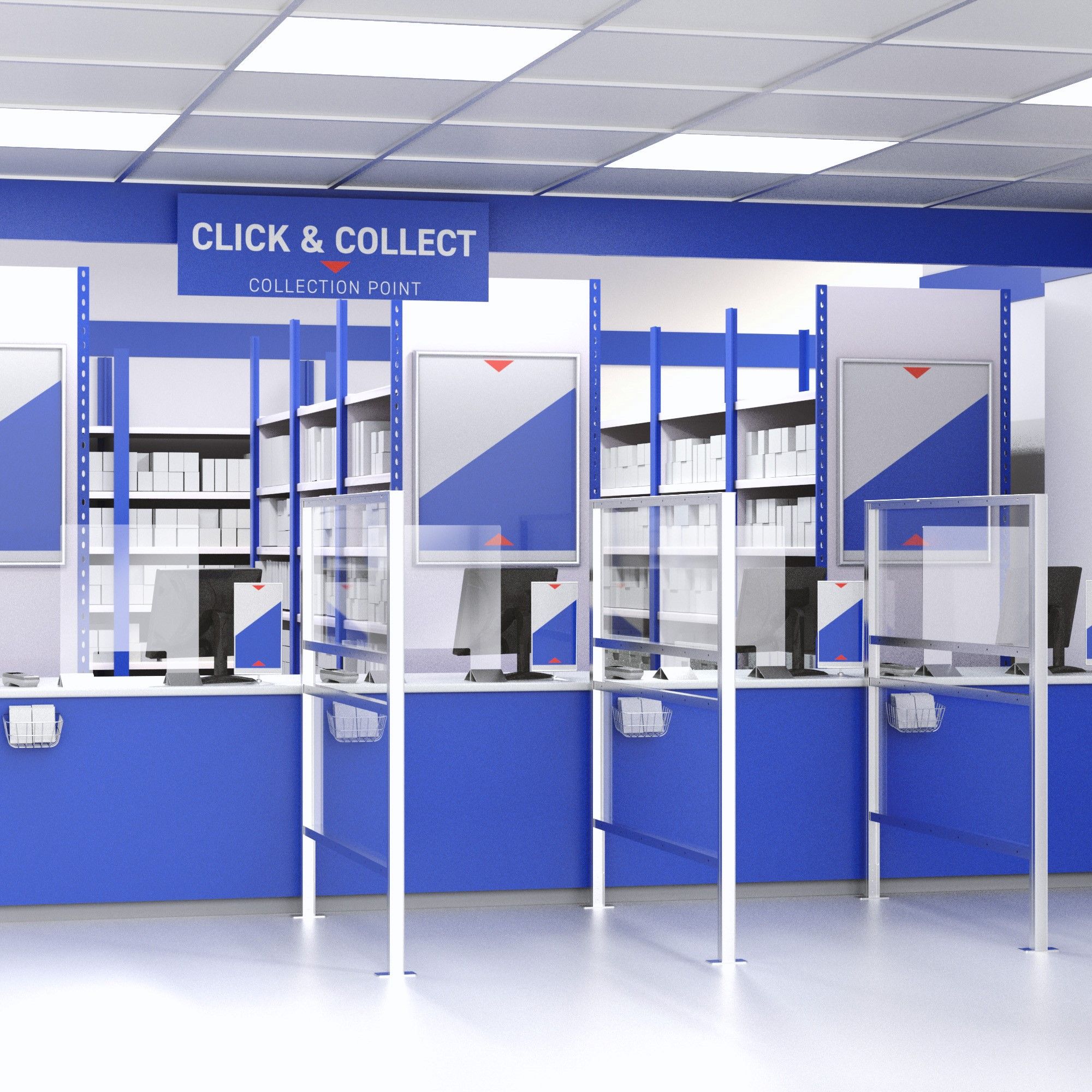 Protective Screens and Social Distancing Partitions
Safe distancing rules are there to protect us all. But they pose real issues for organisations trying to maximise the volume of people they can see whilst keeping employees and customers safe.

Keep your employees & your customers safe.
Manufactured in the UK and designed to protect employees of organisations who have customer contact such as high street stores and wholesaler trade counters. The screens provide a strong, secure and hygienic barrier, minimising the risk of transmission.

- Available in a range of sizes and styles
- Easily configured to your requirements
- Provides shielded interaction
- Can be used as a partition
- Desktop and hanging screens also available
SANIQUE Testimonial: Hales Sawmills
Watch this video and learn how SANIQUE has helped Hales Sawmills protect their staff, customers and business in this challenging trading person during COVID-19.
"When customers are in here they do feel safer…my staff feel much better, it takes away that bit of people encroaching. We're just trying to help keep everybody safe."
Julian Parton, Managing Director of Hales Sawmills.
How to install SANIQUE social distancing partitions
Learn how to protect your staff, customers and businesses with SANIQUE.
Manufactured in the UK, our screens provide a strong, secure and hygienic physical barrier. Available in a range of sizes and styles, this system is easy to configure to your exact requirements, either to allow a shielded interaction with customers or to provide a safe and sanitised partition between queues.

Key Benefits
Creating hygienic barriers with SANIQUE Social Distancing Partitions to enable your business to safely operate whilst protecting your staff and customers.

Protect your customers
Easy-to-sanitise partitions and allow customers to maintain safe social distancing between queues.
Protect your staff
A secure and clear protective screen at till points provides a hygienic barrier whilst allowing minimal customer interaction.
Avoid contamination
Easy-to-sanitise screens help avoid accidental contact and aerosol contamination from sneezes and coughs.









Enhance queue management
Safely re-introduce parallel queues and snake or serpentine queue formations to increase customer throughput in confined areas.
Sanitising Electrical Sprayers
The SANIQUE S-3 and S-9 Sanitising Electric Sprayers have been built for professional first responder sanitising contractors. Their innovative Plug & Spray technology means it gets to work as soon as you do. Meanwhile the dual-action design is both fast acting and effective, giving up to 95% penetration even in hard-to-reach areas.


Electric sprayers atomise under pressure, breaking down the disinfectant particles to under 40 microns, creating a fine spray. When this is used 20-25cm (or 8-10 inches) away, it forms a coating that kills bacteria on surfaces before drying.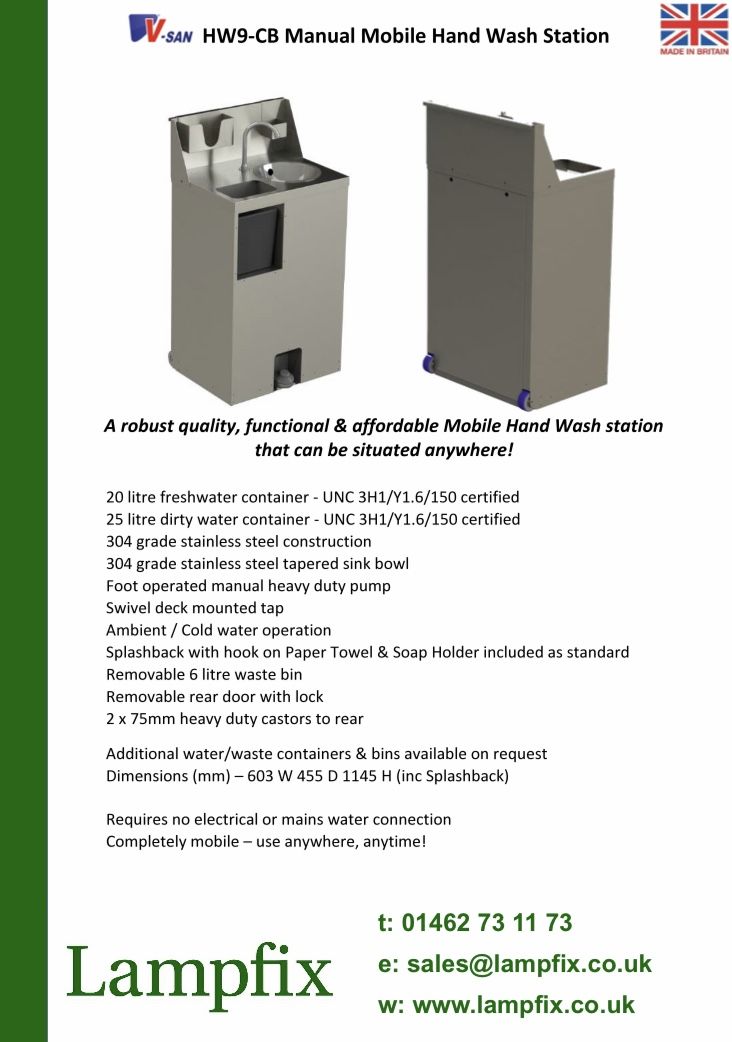 Make Hand Washing Safe At Work
Make hand washing safe at work with this mobile hand wash station.
Using the foot pedal to pump the water means you no longer have to touch a tap.
With no electrical or mains water connection needed you can take this wash station to any location you desire.
Email our sales team for any enquiries or quotes by clicking the link below or give us a call.
Sanique Products Carriage Prices
Minimum order value is £50.
Orders over £200 are carriage paid.
For orders under £200 there is a £9 carriage charge.
---
Please Note:
Payment terms & discount structure for SANIQUE and some Covid 19 products are different and separate from those for Lampfix Lighting products.
Got a question?
If so, we're pretty sure that our expert team will have the answer.